Educational Measurement


Adapted to EU Standards

Українською
This project has been funded with support from the European Commission.
This publication reflects the views only of the authors, and the Commission cannot be held responsible for any use which may be made of the information contained therein.
Nizhyn State Mykola Gogol University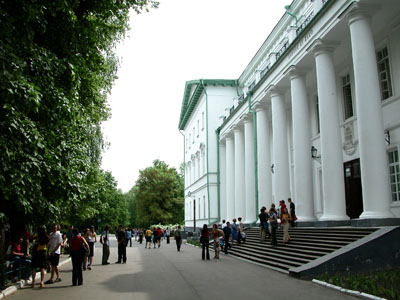 Nizhyn State Mykola Gogol University is the one of the oldest Ukrainian higher educational institutions. During its more than 200 year history it accumulate good experience in training future teachers and lecturers in fundamental disciplines for Ukrainian secondary and high schools and for Diaspora. Now it intensively introduces studies in more applied disciplines, matching the needs of industry and education in North region. Among them studies in Mathematical Economics with elements of Financial Engineering on the base of the Department of Applied Mathematics, introduced with the help of Tempus NP-22012-2001.

The Department of Applied Mathematics and Informatics, the teachers of which mainly are involved in the Project, takes part in preparation of professionals in pedagogical, as well as in new non-pedagogical specialties. Among the courses are Data Analysis, The Theory of Systems and Mathematical Modeling, Mathematical Methods in Psychology, in-depth courses in Probability Theory, Computer Science and Mathematical Statistics. As a result the teachers of the department have considerably deepened their knowledge and skills in disciplines allied with the field of "Educational measurements" and it can be considered a good basis for introduction of this line of activity at Nizhyn University.The staff of this department has good skills in statistics, information technology and experience in participating and management of international projects.
The Department consists of 14 academic staff, including 8 senior lecturers (candidates of science). The department has 5 computer laboratories with a total number of 80 computers. Participation in Tempus NP-22012-2001 provided the teachers with invaluable experience in scientific intercollegiate cooperation and implementation of new specialties, programmes and courses.