Educational Measurement


Adapted to EU Standards

Українською
This project has been funded with support from the European Commission.
This publication reflects the views only of the authors, and the Commission cannot be held responsible for any use which may be made of the information contained therein.
News
Meeting and Seminar on educational measurements held in Kirovograd

Posted by Юрій Ковальчук (Юрій Ковальчук) on 19.01.2010
News >>
At Physics and Mathematics Faculty of Kirovohrad State Pedagogical University named after Vladimir Vinnichenko held a retreat session of the seminaron educational measurement on "Experiences and perspectives of training bases of educational assessment for future professional and educational measurement".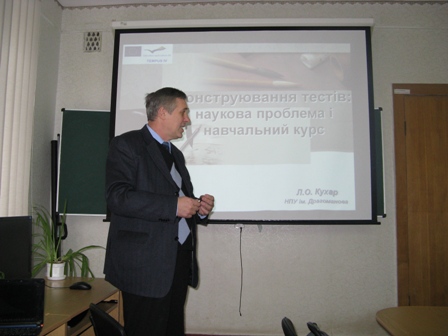 Vice-director of Institute of Informatics of Dragomanov National Pedagogic University, head of Department of Computer Ingeneering, doctor of Pedagogics Volodymyr Sergienko made an report "Problems of introduction of "Principles of educational measurement and monitoring of education quality", also his graduate student L. Kuchar made report "Designing tests: scientific problem and a training course".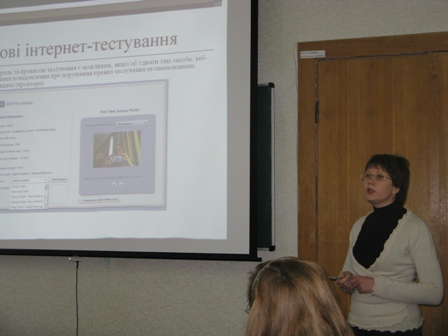 Partisipants of Seminar discussed the problem of creating and analising of pedagogical tests in CMS Moodle. Main notes on this topic were highlighted by Senior Lecturer of KPU V. Kotiak.
Problems and benefits of testing on the Internet outlined Ph.D. in education O. Rezina.

The seminar was attended by participants from other universities-members of our Tempus Consortium, as well as graduate students, undergraduates and graduate students who write dissertations on topics related to the problems of educational measurement, quality testing, software tools for assessing knowledge, skills and abilities of students.
Last changed: 19.01.2010 at 21:13
Back