Educational Measurement


Adapted to EU Standards

Українською
This project has been funded with support from the European Commission.
This publication reflects the views only of the authors, and the Commission cannot be held responsible for any use which may be made of the information contained therein.
News
Congratulations!!!

Posted by Володимир Cергієнко (vpserg) on 22.03.2010
News >>
The representatives of higher educational establishments of Ukraine from the Consortium of performers of the Project «Educational Measurements Adapted to EU Standart» congratulate project participant - 2-nd year student of Institute of Infirmatics National Pedagogical Dragomanov University on winning (I place) in All-Ukrainian students scientific works contest in field of pedagogical sciences, section - actual problems of mathematical education: theory and practice Ivaschenko Anastaciya with paper "Scientific fundamentals of test construction for informatics".

Scientific advisor depty director of the Institute of Informatics, head of the Computer Engeneering department, professor Sergienko V.P.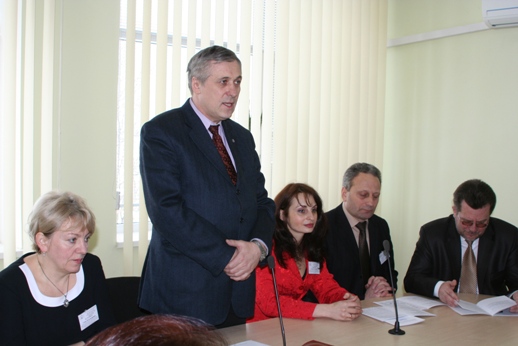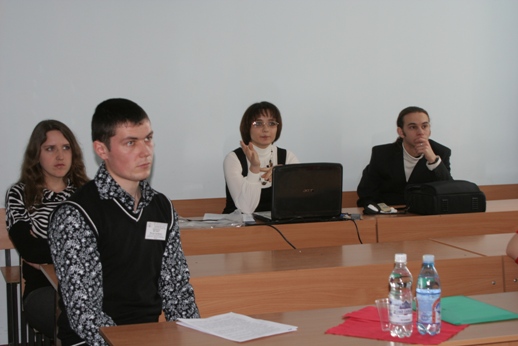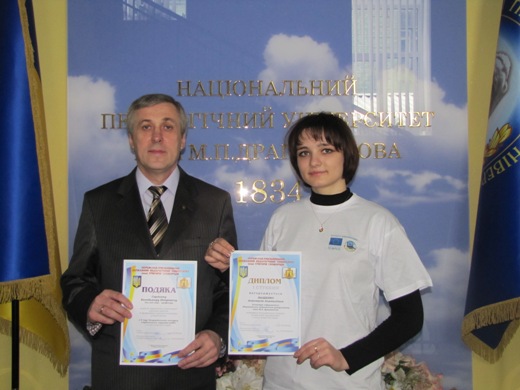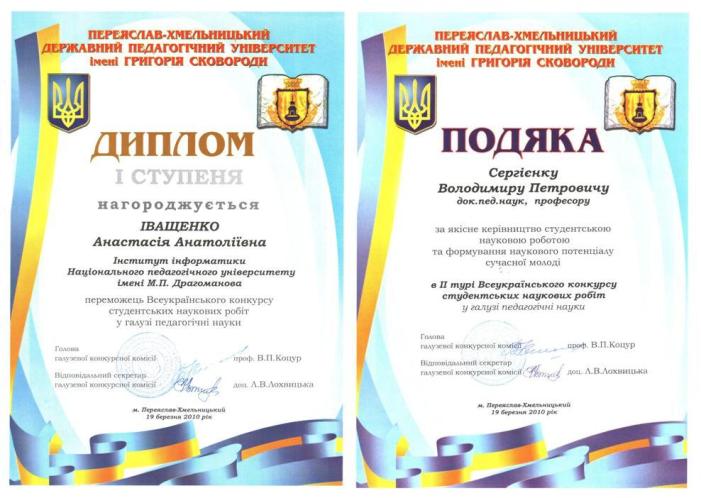 Last changed: 30.03.2010 at 08:19
Back